India
Who: Dr. B.J. Pruitt (Founder), Harry and Donna Bell (Operators)
Where: Tanuku, India
What: In addition to his ministry in the United States, Dr. Pruitt is an overseer of Covenant of Promise, Inc. which operates Spirit and Life Children's Home in Tanuku. Spirit and Life currently takes care of the total needs of 61 children, with the hope that "these children [will] grow into functional adults, equipped with the skills and education to create a wholesome, healthy life for themselves and their future families."
More info: covenantofpromise.com or look for Covenant of Promise on Facebook.
---
Italy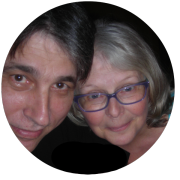 Who: Mario & Sheila Scorziello
Where: Southern Italy
What: Mario & Sheila started Mission Italia in 1989 to bring the gospel to Mario's homeland. Their goal is to reach souls for Christ, make disciples, and establish bodies of believers where there are none. Please pray for them as they serve Christ and his church in Italy.
More info: Website, Twitter, or Facebook.
---
Other Missions & Organizations Supported by ODC
Covenant Church
Pastor Lizette Arches (sent out from ODC)
149 Business Park Dr.
Virginia Beach, VA 23462
757.334.2958
www.covenantchurchva.com
Crisis Pregnancy Center of Tidewater
P.O. Box 119
Norfolk, VA 23501-0119
757.410.9703
www.cpcfriends.com
---
Harvest Field
David Cerar,Kenya
U.S. Office: DestinyChurch
8635 Callahan Rd.
San Antonio,TX78230
cerar@lo.co.ke

Oesterblad Family
TZmissions@yahoo.com

EME Ministries (Europe and the Middle East / Enabling Mission Endeavors)
Brian Van Deventer, General Director
Gail Stathis, Executive Director
P.O. Box 73004
Ano Gylfada 16510
Greece
+30 210 9651346U.S.Address:
701 Highland Dr.
Jonesboro, AR72401
www.emeministries.org
---
Frontline Ministries

Dr. B.J. Pruitt
frontlinebjp@yahoo.com

Habitat for Humanity of South Hampton Roads
900 Tidewater Dr.
Norfolk, VA 23504
757.640.0590

---
Marcus & Jennifer Morris
Bolivia
Agua Viva de La Roca
Casillia 2047
Cochabamba, Bolivia
South America
dixie2_morris@yahoo.com
http://www.aguavivadelaroca.org/

Mid-Atlantic Teen Challenge
Revs. Abraham & Ruth Pabon
9302 Warwick Blvd.
Newport News,VA 23601
757.244.3733
www.mateenchallenge.com

---
Salvation Army
400 Bank St.
P.O. Box1000
Suffolk, VA 23439-1000
757.539.5201

Shepherd Shapers
Ron & Christy Bishop
Missionaries – travel throughout the world
P.O. Box460889
San Antonio, TX 78246
www.shepherdshapers.com

---
Sickle Cell Association
140 West Washington St.
P.O. Box 4233
Suffolk, VA 23437
757.934.2347
www.sicklecellhr.org

Youth Challenge
Troy Collier, Executive Director
P.O. Box543
332 34th St.
Newport News, VA 23607
757.244.1234