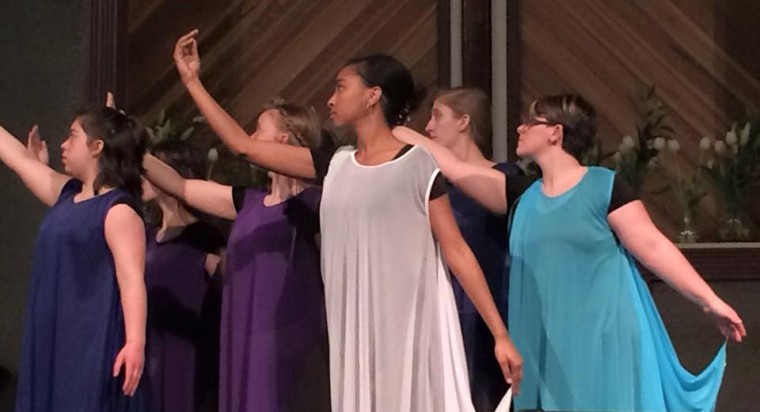 Creative Arts at Open Door Church includes the Worship Team, the Media Ministry Team, and Living Sacrifice Dance Ministry.
Each Sunday morning at 10:30a, the Worship Team leads the congregation in song to begin the morning service in the sanctuary.
The Media Ministry Team (MMT) supports the Worship Team by monitoring lighting and sound quality and displaying song lyrics during the church service. MMT creates and presents the weekly Church News bulletin of upcoming events. During the sermon, any visual aids such as bible verses are displayed on the monitors. Also, all sermons are streamed to the website for online participants.
"And so, dear brothers and sisters, I plead with you to give your bodies to God because of all he has done for you. Let them be a living and holy sacrifice—the kind he will find acceptable. This is truly the way to worship him." – Romans 12:1 (NLT) Living Sacrifice Dance Ministry supports the congregation by promoting active worship. Dancers accompany the worship team monthly.