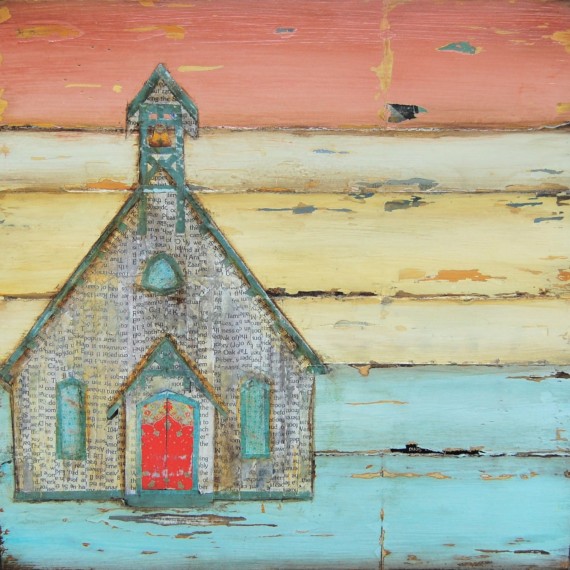 Television evangelists are great – they encourage and inspire, they give you a good little kick in the rear when you need it, maybe they offer up a quick catchphrase from the Bible to help you get through the day.
But – we need a church.
We need a physical building that exists in our physical world. We need flesh and blood people, not just television images. The friends that you will find at your church won't just be companions, they will become your life's blood and support when this whole following Christ through the turmoil thing becomes too hard. You need people who will come to your house to weed flowerbeds and trim unruly azalea bushes when it all becomes just too overwhelming. You need men to play racquetball with and to build fences and move furniture.  You need someone who will track you down and make sure you're okay when you go AWOL from life. You need pastors who will come to the hospital when you find out your dad isn't going to make it through the night. And you need church ladies who will organize and cook the most amazing meal you've ever had for the lunch held after your dad's memorial service.
There's a lady in our church who's been here for many years, but who hasn't been around a whole lot lately – for lots of reasons. And honestly, because we have had so many new members join in the last year, there aren't a lot of people here who know who she is. Her dad passed away just a few days ago and the response from our church has been on par with what I've come to expect (visits, meals, phone calls, etc.). But she didn't expect it and said something like "but I haven't even been at church in a long time. I didn't think you all would do this for us."
She's family.
You are family.
And even if it's been a while, for whatever reason, you can come back anytime. You should come back. Let your church people love you. Extend yourself to love others.
You need us and we need you.
It's never too late. Because once you're in, you're in.