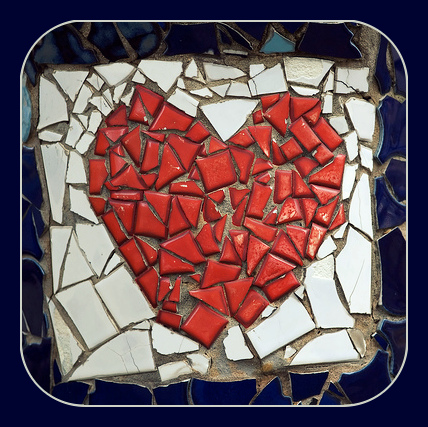 It is that time of year again, when everyone evaluates their love life and either rejoices in the abundance or laments the lack thereof.
Women concoct unrealistic scenarios of over-the-top romantic gestures that they expect from the men in their lives. Men rush out to Walgreens in the hopes of grabbing the last mylar heart balloon and box of chocolates. Singles stay home that day to avoid the screaming alarms in the form of candy hearts and "DOZEN ROSES ON SALE!" banners which relay the message "YOU WILL ALWAYS BE ALONE."
We've all been there in some form or another…
But beyond the romantic variety which the purveyors of Valentine's Day trinkets inculcate into our thoughts, there is another form of love.
I'm talking about pure, freely given, unconditional agape love. Everyone (pretty much) knows the passage in 1 Corinthians which begins "Love is patient, love is kind…" However, have you paid attention to the part just before that? We're challenged that the works we perform and the words we speak are lifeless without love.
If I speak in the tongues of men or of angels, but do not have love, I am only a resounding gong or a clanging cymbal.  If I have the gift of prophecy and can fathom all mysteries and all knowledge, and if I have a faith that can move mountains, but do not have love, I am nothing.  If I give all I possess to the poor and give over my body to hardship that I may boast, but do not have love, I gain nothing.
My family endured a loss this past year, and we were overwhelmed by the things people did for us and the words of encouragement and sympathy.
Of the love and support they freely gave.
We had nothing to give in return, and yet they gave and loved.  It angers me to hear when we (church people) aren't giving the love away to others that God freely gave to us. It's not yours to keep. Love is alive, and anything that is held and restricted and kept in the dark will die. I hope that I am more sensitive now, and that I will be able to recognize and offer such love and selflessness to someone in need, whether they ask for it or not.
So, single, married, or widowed, find someone on February 14th and show them some love.
Happy Valentine's Day.