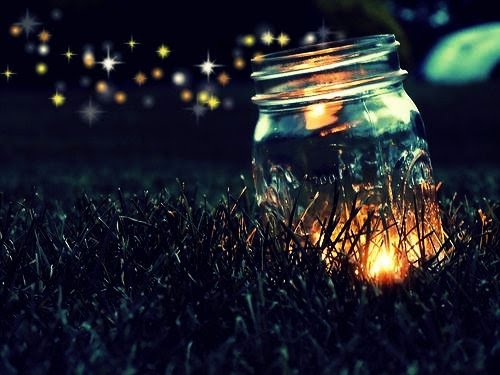 Did you blink and miss it too?
Summer is (almost) GONE. That means the summer intern is gone too – returned to his higher academic pursuits in the mountains.
It's September. Christmas will be here in 110 days.
I miss the days that weren't numbered, when lazy summer days were not only acceptable but a necessity, and the only time deadline was to come inside when the lightning bugs came out (that is, after you chased a few around the yard first).
Oh, the possibilities that greeted you on a summer morning…I remember days that started with cartoons and ended with playing hide and seek in the corn field, followed by a feast of fresh watermelon from the garden. The only thing that mattered was exploring the world around us, playing with friends, and having fun.
But those summers are gone. Growing up seems to require a great deal of "facing reality." Time passes, things change, and we must adapt (ever mindful of the Ecclesiastical text on time and seasons). But my rock is solid. And I have no doubt that the passage of time and the changes it brings are all under God's sovereignty.
But…
…excuse me while I go and chase a few lightning bugs.