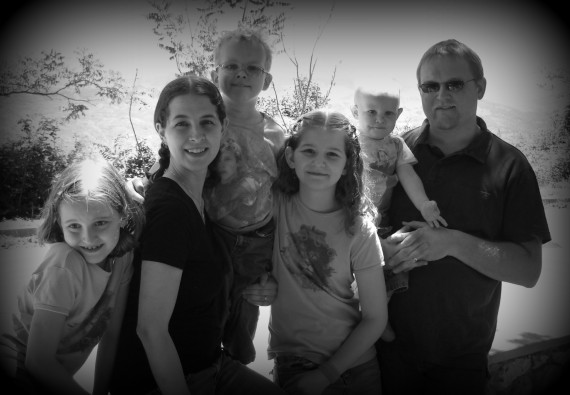 Year One: Complete
One year ago, today, our family stepped off an airplane and into a new life. We have restored a home, started learning a new language, adapted to a new culture, befriended our neighbors, become recognized through-out town, completed piles of government paperwork and waited in countless lines dealing with government officials. We could not have done it without the prayer and support from our church family and all the gracious help from the Scorziellos! This year has been a success!
We survived.
Italy is known as the "missionary graveyard." The turnover rate for missionaries and missions agencies is one of the highest in the world!  In general, only 10% of missionaries return to Italy after their first term (2-years). So, we're halfway to our first goal: survival.
Pray
Please, pray for us! Please, pray that Allison would be healed of JRA (Juvenile Rheumatoid Arthritis). Please, pray for provision for our needs. Please, pray that God would open doors and that we will have the wisdom to know when to step through them!
The Challenge
This is our challenge. This is what we are facing. Less than 1% of the Italian population is involved with an Evangelical Christian Church.  There are 286 missionaries in Italy with over 100,000 Italians practicing magic or the occult. That number (100,000) is more than three times the number of Catholic priests in Italy. Only about 1,500 of Italy's 33,500 local communities have an established evangelical witness. We are the ONLY Christians in our town.
Keep In Touch
If you would like to keep in touch, you can follow Anne's blog at theitaliandyes.com and subscribe to this monthly e-newsletter at the link below. Feel free to write us at ericdye[at]gmail.com, we would love to hear from you!