Archives for January 2014
This week our church began a time of prayer & fasting, inspired by Isaiah 58. Many are choosing to follow the Daniel Fast, on which you eat a lot of fresh fruits, vegetables, and unprocessed foods.
To help you along, we found a great site that answers questions and has creative ideas for meals and snacks (plus, the look super yummy too!). Check out The Ultimate Daniel Fast here.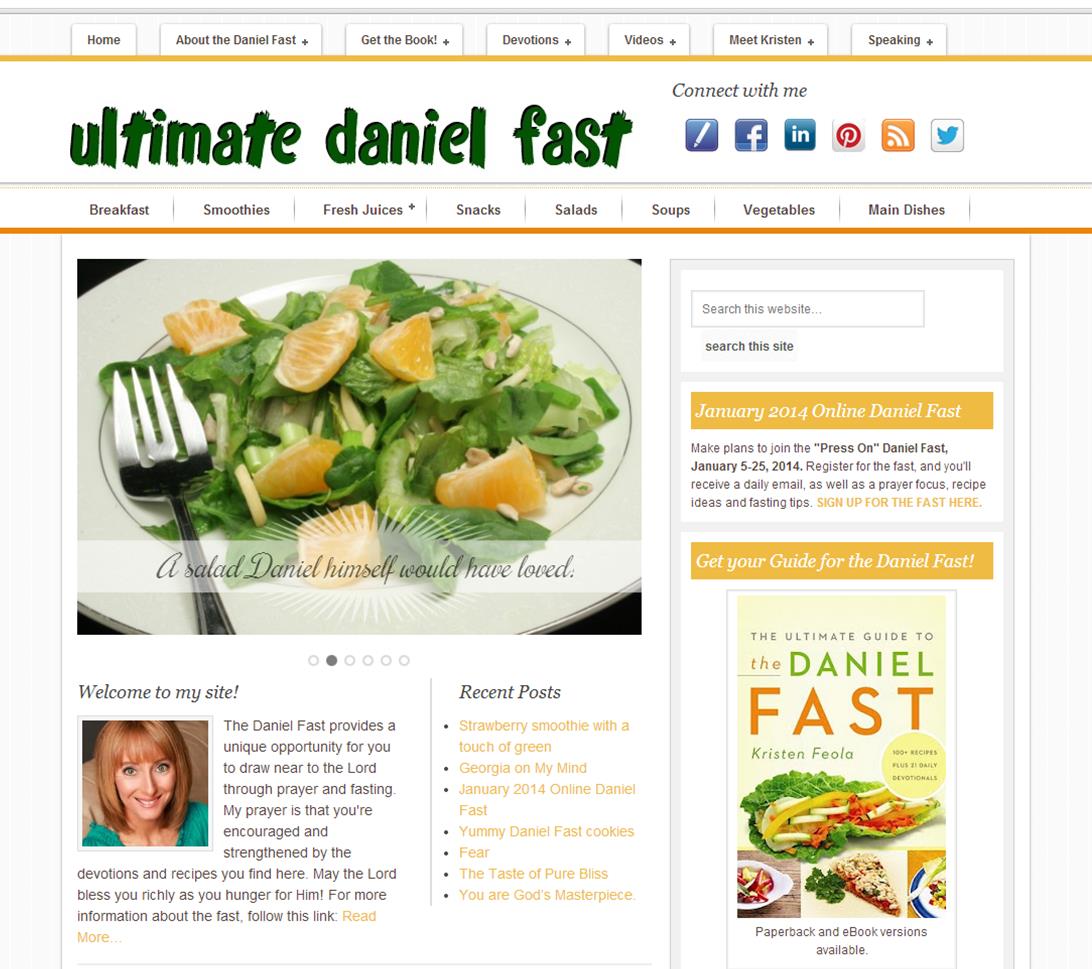 Security for Today. "You shall not go out with haste . . ." As we go forth into the coming year, let it not be in the haste of impetuous, forgetful delight, nor with the quickness of impulsive thoughtlessness. But let us go out with the patient power of knowing that the God of Israel will go before us. Our yesterdays hold broken and irreversible things for us. It is true that we have lost opportunities that will never return, but God can transform this destructive  anxiety into a  constructive thoughtfulness for the future. Let the past rest, but let it rest in the sweet embrace of Christ.

Leave the broken, irreversible past in His hands, and step out into the invincible future with him.
 – Oswald Chambers, My Utmost For His Highest